Welcome!
Welcome to the blog of Cedar Springs Christian Store in Knoxville, TN! We're glad you found us.
What will you find at csChristian.com? We hope you'll find a place of encouragement and community with believers from all over the world.
If you're looking for a book or Bible, you've come to the right place. Between our inventory of over 100,000 items in our physical location (Knoxville, TN) and our quick-shipping distributors, we can provide what you need when you need it.
But, Cedar Springs Christian Store is much more than a bookstore. You wouldn't be surprised if we told you we have a huge selection of Bibles. But, you might be surprised to find that we have a great selection in many other categories.
I'll introduce you to some of our great selection below. But, first I want to give you access to a couple of pages that may answer some questions you may have about us and this site.
About Cedar Springs Christian Store
Why a 2 cart systems (www.cschristian.com and blog.cschristian.com)? Good question! Click here for the answer.
Here's a quick list just to whet your appetite!
– Home decor – Wall art of all sizes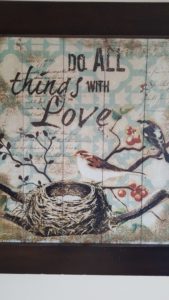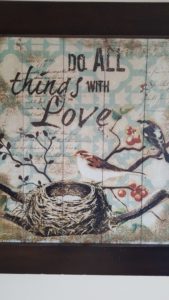 – Personalized gifts – including plaques, knives, picture frames and much more (customization is less expensive than you think or see at other stores)
– Greeting cards for all occasions
– fashion jewelry
– fashion clothing (in our Everything Beautiful boutique)
– Music – Call us. We can burn a CD with songs of your choice from multiple CDs
– In music – we also have a large selection of accompaniment tracks
If you normally find and purchase your books on Amazon (who doesn't these days?) we would like to encourage you to make purchases with a real bookstore. As a matter of fact. there are over 3,000 Christian bookstores across our country so there's probably one near you who would welcome your business. But, if online is your choice, we hope you will choose csChristian.com as it is our goal to provide you with great Christian content that will lift you up and build your faith. Most secular online sellers don't care what they sell as long as they sell you something.