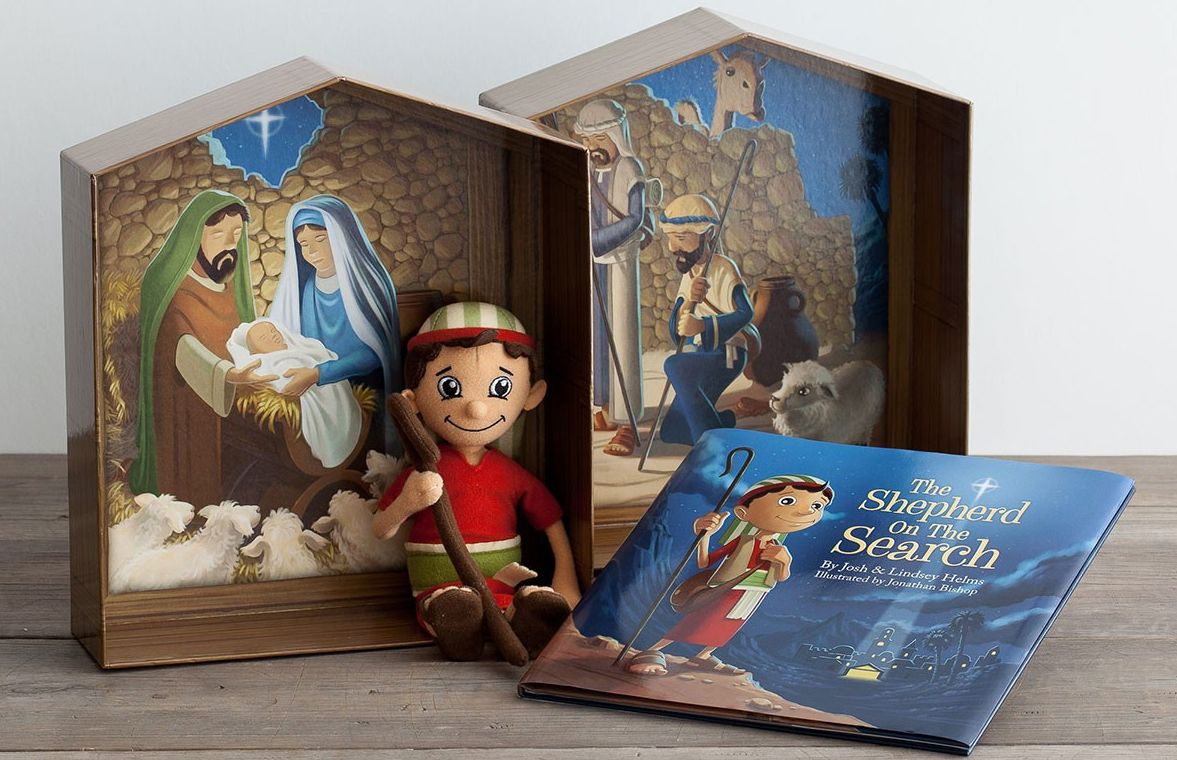 This is the hot item at Christmas time this year. (See more images below…)
Embark on a family journey and find Christ in Christmas! During the Advent season, begin reading the story of your shepherd's timeless journey in a beautifully illustrated interactive children's book, and let the fun begin every day as you hide your shepherd and your children find him in a new place along the search!
The shepherd's journey begins anew every Christmas season and ends on Christmas day as your shepherd finds his way to the manger. Make meaningful Christmas memories as year after year your family delights in helping your cuddly shepherd retell the timeless story that focuses on the true meaning of Christmas. Include with The Shepherd on the Search Children's Christmas Music & Reading CD for an inspiring combination of fun, praise, and meaningful activity—a wonderful way to keep Christ in Christmas.
We're having trouble keeping this one in stock. But, you can order it here and either pick it up at the store or we'll ship it to you.
Shop for Shepherd on the Search